Hublot Watches - Bold, Brazen, And Innovative
Hublot is a brand synonymous with being bold, brazen, and innovative. Started in 1980 by Carlo Crocco, an Italian actor and a fashion aficionado. Watches by Hublot depict independence and innovation. Hublot is known for durable and catchy exteriors which makes them hard not to notice. Even with the design element that is over the top, Hublot has a rich history of designing and manufacturing timepieces that are unique and innovative. Before Hublot, not many dared to fuse materials and bring in a change that mattered. Hublot, a brand known for its creativity fused metal gold with rubber and created a timepiece with a porthole case. Hublot then became the frontrunner of crafting timepieces with "Fusion" as its primary aspect. Since then, Hublot has created watches that have stunned the horological world.
A partnership between Ferrari and Hublot watches resulted in a timepiece that had a power reserve of 50 days. The Hublot Cobra was an aesthetically motivated timepiece directed towards the mechanical silhouette of LaFerrari, a hybrid hypercar that was equipped with an F1 derived engine.
The Art Of Fusion
Even with a design-oriented approach, Hublot made innovation a part of their DNA. This stirred a movement of combining materials and was dubbed as 'The Art Of Fusion. Such an innovative approach can be seen in the materials they have produced during their tenure. For example, the 'Magic Gold' is an 18k gold that is entirely scratchless. Before Magic Gold, the concept of scratchless gold did not exist and forrayed it into the domes of the elite watchmaking world. Similarly, the art of producing synthetic sapphire was achieved by Hublot and can be seen in most of their collections. The sapphire is robust enough to protect the movement and perfectly exhibit it too.
Taking the 'The Art Of Fusion' even further, Hublot partners with various athletes and artists for a much-refined experience. From DJ Snake to Novak Djokovic, Hublot's partnerships have churned out quite a few novelties that are respected in the horology world. The collections under the Hublot brand are Big Bang, Classic Fusion, Spirit Of Big Bang, and MP.
The Big Bang
The collection of watches under the Hublot nametag are few yet resembles the brand's philosophy at its best. One such collection is the Big Bang, a collection of timepieces perfectly resembling the design elements of the Hublot inception era. The classic porthole design consists of six H shaped screws on the bezel. This is further complemented by the Big Bang's extensive use of skeleton dials, jewellery, or colourful dials and straps.
The Spirit Of Big Bang
To be able to live alongside nostalgia through the present is an art itself and it is unprecedentedly noted in 'The Spirit of Big Bang' collection. Introduced in 2014, the Spirit of Big Bang was introduced to carry the legacy of the Big Bang collection. Taking inspiration from the large, octagonal dial, the Spirit Of Big Bang is an entirely new collection with few pointers from its predecessor.
The Classic Fusion
Whereas, the Classic Fusion collection is an amalgamation of classic elegance with Hublot's avant-garde approach. This collection is available in a wide variety of movements, designs, colours, and materials. The Classic Fusion is a tribute to the formative years of Hublot and combines Hublot's elegance with a touch of its avant-garde approach.
Brand Video
Important Hublot Collections
Frequently asked Questions (FAQs)
What is special about Hublot?
The mixologist of the watchmaking world, Hublot is known for 'The Art of Fusion'. Combining materials and coming up with timepieces that draw lines that defy the norms of the watchmaking world, Hublot stands atop.
Which are the most popular Hublot collections in India?
The most popular Hublot collections in India are:
Which are the most popular Hublot watches for men in India?
The most popular Hublot watches for men in India are:
Which are the most popular Hublot watches for women in India?
The most popular Hublot watches for women in India are:
Where can I get my Hublot watch serviced?
One of the best luxury watch service centres in India is operated by Ethos Watches. Ethos Watch Care | Shop No 118-120, First Floor, Square One Mall, District Center Saket New Delhi - 110017 | Phone: +91 11 4142 1691, +91 93190 95793 | E-Mail: customercare@ethoswatches.com | URL: https://www.ethoswatches.com/repair-and-service/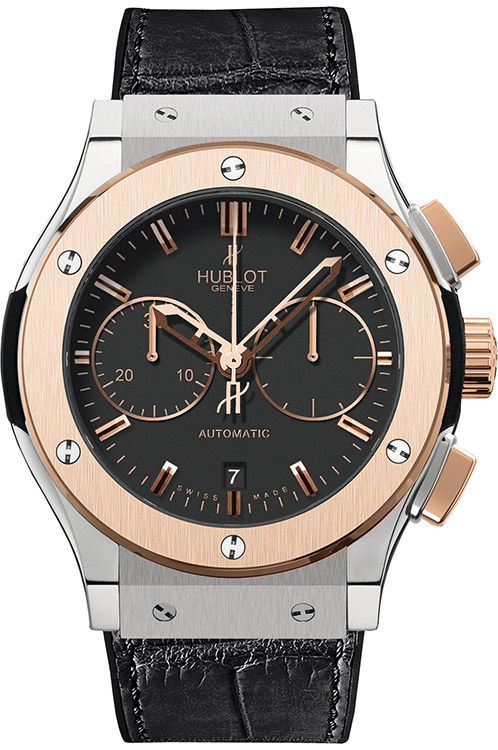 A cool, royal looking watch that is comfortable to wear.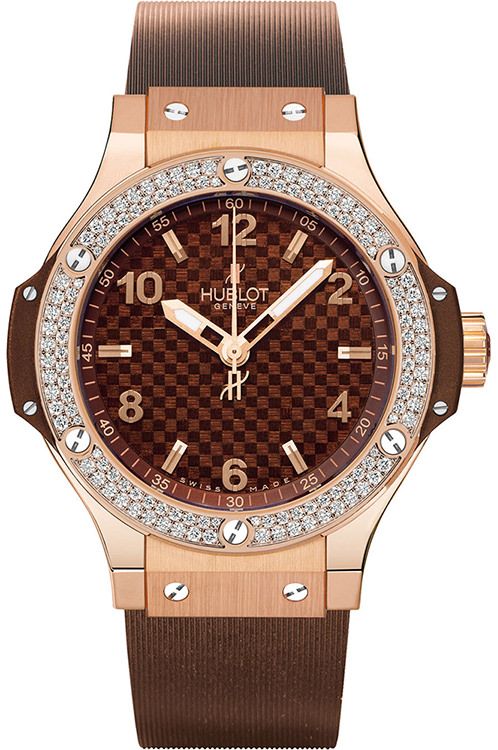 Its really very cool watch. I like it very much.Its graceful and elegant.