Luxury Watch Helpline (10 AM - 9 PM IST) +91 8725028900 | +91 8725028894 | +91 8725028893
Specifications
| | |
| --- | --- |
| Collection | Dress |
| Features | Day-Date |
| Case Size | 42 mm |
| Case Shape | Round |
| Case Material | Steel |
| Movement | Quartz |
| Strap Material | Steel |
| Dial Colour | Black |
| Gender | Men |
| Water Resistance (Meters) | 100 |
| Glass Material | Mineral Crystal |
| Warranty Period | 2 years |
Own this watch at an EMI of Rs 2,010
Share with friends:
Similar Products
Caught exception: SQLSTATE[42000]: Syntax error or access violation: 1064 You have an error in your SQL syntax; check the manual that corresponds to your MariaDB server version for the right syntax to use near 'AND cpf.family="Dress" AND cpf.price>=10000 AND cpf.price<=50000 group by ccp.pr' at line 6, query was: SELECT ccp.product_id FROM catalog_category_product as ccp LEFT JOIN catalog_product_flat_1 as cpf ON ccp.product_id = cpf.entity_id LEFT JOIN cataloginventory_stock_status as css ON cpf.entity_id = css.product_id LEFT JOIN catalog_product_entity_varchar as cpe ON css.product_id = cpe.entity_id LEFT JOIN catalog_product_entity_int as cpi ON css.product_id = cpi.entity_id WHERE attribute_set_id = 9 AND ccp.product_id!=9221 AND css.stock_status=1 AND css.qty < 99 AND cpf.manufacturer='2605' AND AND cpf.family="Dress" AND cpf.price>=10000 AND cpf.price<=50000 group by ccp.product_id ORDER BY cpf.price ASC LIMIT 2
Customer Reviews on Seiko Dress SRN045P1
Average Customer Rating
4.5

out of

5

based on

4

Review(s)
Have you used this product? Rate it now.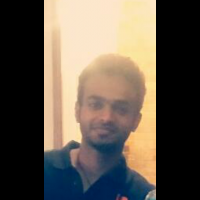 Seiko is the tech geek of the watch world incorporating the current market trends such as gps ,Bluetooth coming up with sensational models and in numerous patents.the quartz technology used by all companies is patented by seiko.

The watch featured here is a kinetic (a Seiko only tech) that drives a quartz movement powered by your hand swings.the black and steel design cutting tech .
well laid markers with the retrograde day window and the date feature is a feast to the eyes.

The color combination ensures that the watch can be suited for any occasion. 42mm case is the apt size and fits all wrists.


Overall verdict : must have for young corporates who love watches and cutting edge tech
Read all watch reviews by yadhu krishnan
Most befitting to my "top executive personality" moreover, it serves my purpose too as it is having day-date. Steel case and black dial reflects strong and courageous personality in a most sophisticated and polite manner.



Read all watch reviews by kaushik dave
An excellent dress watch to suit all occasions.
Read all watch reviews by Kanti Gandhi
Bala D
Watch Appreciator
Posted
12/22/2013
There are lot of watches which are very good and suits every kind of occasion. There are ones which are simple and can suit any kind occasion. People who want to take a watch on a special occasion or a watch for regular use will never get disappointed visiting your site.
Read all watch reviews by Bala D
Write a Review for Seiko Dress SRN045P1