Luxury Watch Helpline (10 AM - 9 PM IST) +91 8725028883 | +91 8725028884 | +91 8725028896
Jaeger-LeCoultre Reverso Duetto Duo
Own this watch at an EMI of ₹246,516
Share with friends:
Own a piece of excellence coupled with versatility when you go for the Jaeger-LeCoultre Reverso Duetto Duo Q2693403 for women. This splendid timepiece belongs to the home of master watch making, Jaeger-LeCoultre and comes with a promise of brilliance and elegance.
Belonging to the Reverso Duetto line from Jaeger-LeCoultre, the watch exudes a subtle feminine charm that is common to the collection. This particular timepiece is striking as it endows two dials that are operated by a single mechanical movement. While the first dial has an intricate silver guilloche detailing, you can reverse the dial to bring forth another dial with a mother of pearl back.
The square dial has an hour and minute display along with a studded bezel. With only one crown adorning the dial, your watch has a traditional appeal. The top glass of the watch is made of superior quality Sapphire Crystal that makes it shatterproof and scratch resistant. The alligator leather strap in black adds to the traditional design of the watch. With a water resistance level of 30 meters, your wristwatch is protected against accidental showers and water spillage.
History
Jaeger Le-Coultre has a rich history when it comes to the Reverso, replete with well kept manufacturing secrets, dramatic successes and poignant moments. The idea for a "wristwatch which can slide on its base and flip over on itself" was birthed in 1931 at a British army officer's club during a polo match. Watch collector Cesar de Tray was challenged by an officer who had broken his watch at the polo match. The challenge was to create a watch resilient and sturdy enough to endure a polo match. Thus was created the unique slide and flip mechanism that popularized Reverso watches and made them a sensation. A robust flipback watch with ultimate shock protection and a broad case back which could be personalized was the result. The backs of the watches usually held engravings or enamel miniatures of the customer's choice. In 1936, a rare Reverso watch carrying an Indian Maharani's portrait at the back became one the best kept secrets in its history.

Features
With the popularization of round watches in the 60's, there was a general decline in Reverso demand. However the collection made a memorable come back in 1985 with an elegant make-over along with water resistance added to its bonnet. The new Reverso could now be swivelled in any direction and ascended to the title of the most complicated case in the history of watch-making. Innumerable technical improvements and design leaps have been introduced to maintain the level of sophistication this watch portrays. An 8-day double barrel was incorporated into the Reverso on its 70th birthday providing enhanced precision with over a week's running power. The world was introduced to the first ever watch to contain three dials driven by a single movement in the year 2006. The Reverso Grande Complication a Triptyque features a mesmerizing portrayal of the three dimensions of time: civil, perpetual and sidereal. To commemorate the 80th birthday of the Jaeger Le-Coultre Reverso line of watches, two classic models were created in the Grande Reverso Ultra Thin line as tribute to the pioneer Reverso modes. As recently as 2011, the intricate detailing of the wristwatch was again taken to astounding heights with the Reverso Repetition Minutes a Rideau model, playing on the back and front case designs for a finer appeal.

Events
Jaeger Le-Coultre played the role of official sponsor during the 8th Abu Dhabi film festival and was presenting a personalized Reverso watch to the winners of the Best Actor and Best Actress of the Narrative Competition. Thus Jaeger Le-Coultre gifted Alexey Serebryakov, Russian film actor, an admirable engraved Reverso time-piece on his win.
Discover the Reverso Collection
About Jaeger-LeCoultre
Ratings & Reviews
People recommend this watch
Based on 1 Reviews.
Have you used this product?
Rate it now.
Reviews Customer Reviews ( 1 of 1 )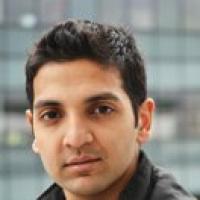 Words simply fail to describe this offering from Jaeger Le-Coultre. To put it simply, diamonds are a woman's best friend, and if your woman can't get enough of them, this is a sure thing to turn to.
Write a Review for Jaeger-LeCoultre Reverso Q2693403